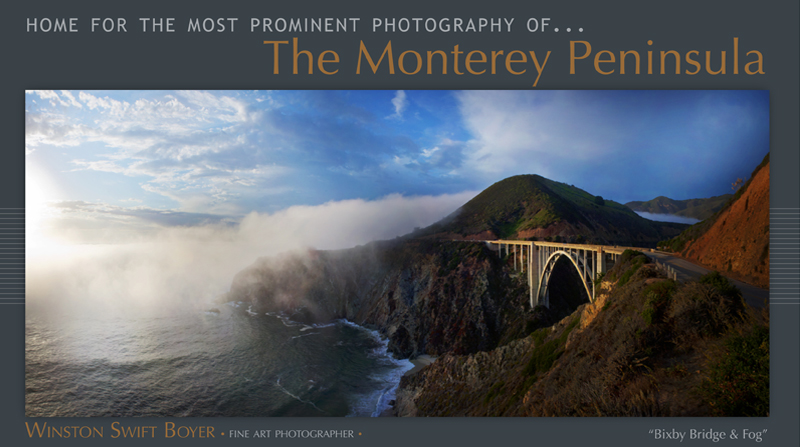 Click here for more info on photography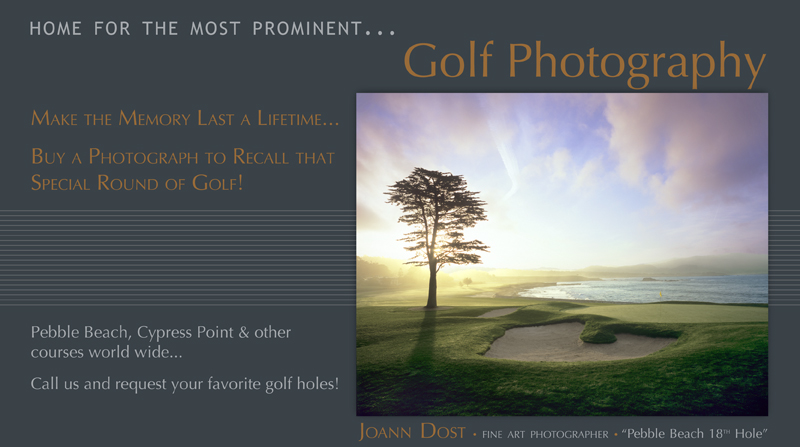 Since 1990 Gallery Sur, in Carmel-By-The-Sea California,
has specialized in dramatic, large format fine art color photography.
Capturing the power of California's magnificent Pacific Coast including
Big Sur, Carmel, Pebble Beach, Monterey and Pacific Grove
as well as stunning international landscapes and architectural panoramas.
images as well as your favorite courses worldwide.
Select your image and we will design the perfect size and framing style just for you!

Featured Photographers
Helmut Horn, David L. Potigian, Robert J. Kelly, Gary Geiger, Winston Swift Boyer,
David J. Gubernick, Joann Dost and Alan Hoelzle
On 6th Avenue between Dolores and Lincoln
in the charming village of Carmel-by-the-Sea.
Open from 10-6 daily.